SENIOR FAREWELL
Attending
Columbia University 
It is often said that high school is the best four years of your life, and while that is widely debated, it is certain that high school is very transformative. When I remember my freshman self, I realize that while some insecurities and passions have remained, I grew a lot as a student and an individual. In my freshman and sophomore years, I tried various different activities and classes and I later dropped the ones I realized didn't interest me.  
One activity that I did stick with is The Courant. Although at the start of high school I knew I loved to write, I had never considered journalism but I decided to join at the recommendation of a teacher. Four years later, I am grateful that The Courant has enabled me to venture out of my comfort zone by conducting dozens of interviews with strangers and hosting club meetings.  
At times high school was very overwhelming with deadlines, drama, exams and extracurricular activities. Those days, it was hard to appreciate high school and I found myself wishing I could graduate already. Now, I am grateful that although those days were difficult, I was surrounded by friends who were all going through the same thing and we supported each other through laughter and tears.  
Although my high school experience has been bittersweet, I appreciate that it was a safe environment to make mistakes and grow from them without being held down by real world responsibilities. Thank you to all of my teachers and friends who have helped me get to where I am today, and congratulations to the Class of 2020. 🔳
About the Writer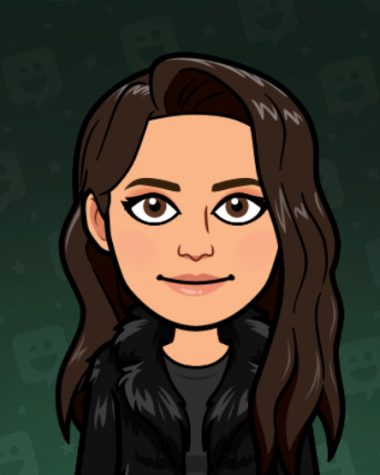 Funda S., Editor in Chief
Funda is a member of the Commack High School Class of 2020 and was the '19-'20 Editor in Chief of The Courant.