A Contagious Crisis: An Unfiltered Glimpse into the Novel Coronavirus Epidemic 
Sharon Qiao awoke to an unusual pain in her arms. As a mother of four and a grandmother of two, the feeling of muscle soreness was very familiar to Qiao, whether it was from the endless hours she spent cooking meals or the loads of groceries that she had to carry up the stairs of her apartment. 
"I thought that maybe it was because I was carrying around my eight-month-old grandson for too long and I was just sore but the next day, the pain that I felt in my arms had spread to my legs and the rest of my body. It was different from any type of pain I have ever felt before. It didn't matter if I was standing up or lying down, I still felt this strong throbbing sensation," said Qiao. 
In the following days, Qiao had developed a fever and began to lose her sense of smell and taste.   
"When I cook, I usually can smell the flavor of caramelized onions, but when I had the virus, I couldn't smell anything. When eating, I also couldn't taste the flavors of my food. I could only recognize the sweetness, sourness and saltiness of my cooking. Later on, my daughter told me that she was having the same symptoms as me. She said to me 'Mom, these are all symptoms of the Coronavirus.' Even though I couldn't get tested, I knew that I definitely contracted the virus from my daughter and son-in-law because we all lived in the same apartment," said Qiao. 
The first member to contract the disease in Qiao's family was her son-in-law, who started showing symptoms in early March. 
"He went to the hospital to get tested on [a] Monday, [and] the doctor told him that he would get results in about 24 to 48 hours. We waited until [that] Wednesday and we still didn't get a response. We called [the hospital] many times every [subsequent] day but there was still no response. We were starting to get worried. On Saturday, we finally were able to reach them, and they said that they had misplaced the samples. The following day, they finally gave us the results of the testing and it turns out that he [tested] positive," said Qiao. 
Hospitals and healthcare facilities from across the country have been woefully underequipped and are struggling to deal with the sudden influx of patients suffering from the novel coronavirus. Qiao's son-in-law was fortunate to get a diagnosis, especially after having his samples misplaced. Other patients were not as lucky.  
Linda Li, a primary physician residing in Commack, whose office recently closed down due to a shortage of PPE (Personal Protective Equipment), recently dealt with a case that involved a mother who was barred from being tested for the novel Coronavirus, despite suffering from fever, because her symptoms were "not severe enough." She also was not able to receive any medication because she did not have a positive diagnosis for the disease.  
"The lack of testing resources is very frustrating not only for the patients but also for the doctors. We can only calm them down and ask for symptoms but cannot do anything further because we are unable to prescribe drugs that help with certain COVID-19 symptoms without a diagnosis," said Li.  
Upon finding out about her son-in-law's diagnosis, Qiao came to a realization: all the family members, including herself, had to self-quarantine in the same Manhattan apartment because all of them were already exposed to the virus. No one was safe. 
"After first showing symptoms, my son in law stopped going to work to protect his colleagues. However, it was very difficult for him to isolate himself from the rest of us in a single apartment, because we live on a single story and share the same bathroom and kitchen," said Qiao. 
One of the primary reasons why the coronavirus became such a widespread disease is because it can spread rapidly in crowded areas as it is highly contagious. 
"When there are tons of people who live in one apartment building, you can contract the disease by touching door handles and windows previously touched by an infected person. That is why densely populated areas are hotspots for infectious diseases like COVID-19," said Hong. 
This was the reason why the coronavirus managed to infect every member of the Qiao household at such a quick rate. 
Each member of the family was affected by the coronavirus to varying extents. Qiao's daughter and her husband both displayed milder symptoms and recovered relatively quickly. However, this was not the case for Qiao's eight-month-old grandson. 
"[My grandson] was the last member [of our household] to get infected. Ten days after his father showed signs of the disease, he began showing symptoms. During the evening, he started to have a fever. At night the fever worsened to around 104 degrees. On top of his fever, he also had very serious breathing problems. Every time he inhaled, his entire body would shake. In the morning, we immediately sent him to the emergency room. Although he was not tested for the coronavirus because the hospital was running low on testing kits, [the doctors] tested him for just about every other disease. All the results from the tests came back negative. If he tested negative for all other diseases, then the only disease he could have possibly tested positive for was the coronavirus," said Qiao.   
There are two primary phases of the novel coronavirus. The first phase is very reminiscent of the flu but during the second phase, patients start to develop respiratory problems. Many of the fatalities associated with the coronavirus are a direct result of the second phase of infection. 
"In the first phase of infection, people with COVID-19 experience flu-like symptoms such as fever, sore throat and cough. Some people will also have diarrhea and body aches as well. After a few days, people start to develop difficulty breathing and heaviness in the chest. After about a week, people will enter the second phase of infection. They will experience respiratory distress, which means that their lungs cannot function properly because of a buildup of fluid in the air sacs," said Li. 
The extreme breathing difficulties that Qiao's grandson experienced was a response to the respiratory distress he was undergoing during the second stage of the novel coronavirus infection. 
Although Qiao and her family are still fighting the coronavirus, they, fortunately, are well on their way to recovery. 
"After taking the medicine prescribed by the doctors, the baby is recovering just fine. Occasionally, he will still cough, but he is feeling much better. My symptoms are not as intense as the baby's, but they are far more stubborn, which is why I am still dealing with a low fever," said Qiao.  
Healthcare workers continue to urge the public to stay home in order to stay safe from the virus. The virus will infect anyone it gets the opportunity to and when it does, it can bring vast amounts of pain and suffering to those it infects, as well the people they love. 
"I tell all my patients, 'If you stay at home, I can guarantee that you will be OK, but if you go outside, no one can guarantee that you will come back healthy.' You can touch any surface and run the risk of carrying the virus. Even if you are in perfect physical condition, don't take for granted the fact that you have a higher chance of not getting sick from your virus, because it may harm your children, parents, and grandparents. In order to overcome this pandemic, we must take responsibility for the safety and welfare of everyone," said Li. 🔳
About the Writer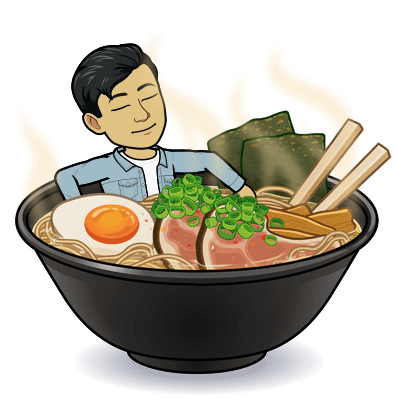 William Y., Editor in Chief
William Yuk is a member of the Commack High School Class of 2021 and was the 2020-2021 Editor in Chief of The Courant.